EU OSHA Project:  Healthy Workplaces for All Ages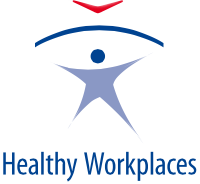 What is the issue?
By 2030, workers aged 55–64 are expected to make up 30 % or more of the workforce in many European countries. The retirement age is increasing in many Member States and many workers are likely to face longer working lives. Efforts must therefore be made to ensure safe and healthy conditions throughout working life.
The Europe 2020 strategy identifies demographic change as one of the major challenges that Europe faces. To address this, the European Union (EU) Strategic Framework on Health and Safety at Work 2014–2020 outlines measures to promote good practice and improve occupational safety and health (OSH) conditions for all workers.
The ageing workforce presents various challenges for all those involved in managing OSH:
Longer working lives may result in longer exposure to risks.
There will be more workers with chronic health problems and specific needs.
Older workers might be more vulnerable to certain safety and health hazards.
The high rate of work-related health problems in certain sectors and jobs that involve a heavy physical and/or mental workload, manual work or atypical working hours must be taken into account.
Disability prevention, rehabilitation and return to work are of increased importance.
At the society level, age discrimination needs to be dealt with.
 Why is healthy ageing at work so important?
Significant benefits to workers and employers can be gained by tackling barriers to a sustainable working life. By following good occupational safety and health (OSH) management practices, the health of the entire working population, from those new to the job market to those nearing retirement, can be improved.
One-quarter of workers report that their work affects their health and that they would not be able to do the same job when they are 60. However, OSH risks can be dealt with, resulting in a safer, healthier and fairer working environment for all.
Finally, challenges relating to demographic change can cause problems for companies and organisations, from general labour shortages to shortages of skilled workers and concerns about productivity and absenteeism. However, by fulfilling their legal obligations and promoting healthy working practices for all ages, employers are likely to see reduced staff turnover and improved productivity.
 Who has to be involved in promoting a sustainable working life?
The key is to involve everyone — employers, managers and workers — in working together to create a safe and healthy work environment for all.
Managers should allow workers to raise issues and encourage them to help find solutions. A good manager will inspire and motivate workers, understand their strengths and weaknesses, and encourage them to work towards shared goals. A supportive environment, where morale is high and older and younger workers within an enterprise cooperate and communicate well with each other, is vital.
By sharing their knowledge of the workplace with employers and managers, workers can help to identify problems and to find and implement solutions. Consulting workers — and thus creating a climate of trust and respect — is key to successfully managing risks.
Cooperation between human resources (HR) management and those responsible for occupational safety and health (OSH) is particularly important when it comes to meeting the challenges presented by ageing and a diverse workforce. HR policies — for example on work–life balance, working time, lifelong learning and career development — have a big impact on safety and health. It is crucial, then, that HR policies support OSH management for all age groups, taking into account the characteristics, needs and motivations of all employees.
How can risks be managed to ensure healthy ageing at work?
Preventing work-related accidents and ill health throughout life is key, as health in later life is affected by working conditions in earlier life. The young workers of today are the older workers of tomorrow.
A holistic approach to occupational safety and health (OSH) management, taking account of all factors that could influence safety and health, is essential. Human resources (HR) policies can play a big role in ensuring that risks, especially psychosocial risks, are well managed. Rehabilitation and policies on return to work after illness are also increasingly important in the context of an ageing workforce.
An example of the holistic approach to OSH management is the 'work ability' concept. Work ability is the balance between work demands and individual resources. The promotion of good work ability requires good leadership and worker participation.
Employers are legally required to carry out risk assessments, which should take into account age-related risks. Older workers, however, are not a homogeneous group: differences in functional capacity and health between individuals increase with age. Diversity must therefore be taken into account in assessing risk.
Changes in an individual's functional capacities can be addressed by adapting work, for example by using equipment to reduce physical workloads or providing training in appropriate lifting techniques. It should be remembered that good workplace design and organisation benefit all age groups.
 The business case for a sustainable working life
Good occupational safety and health (OSH) management practices, in addition to safeguarding workers and meeting legal obligations, can have significant benefits:
a healthy, productive and motivated workforce, which enables companies and other organisations to remain competitive and innovative;
valuable skills and work experience kept within an organisation through knowledge transfer and a greater pool of talent and skill;
lower rates of sick leave and absenteeism, resulting in lower work disability costs for organisations and better productivity;
lower levels of staff turnover;
a working environment in which employees of all ages can achieve their potential;
greater well-being at work.
Management of workplace safety and health in the context of the ageing workforce will not only improve the health and daily lives of individual workers. It can improve the productivity and cost-effectiveness of an organisation.
Salva
Salva
Salva
Salva
Salva
Salva